SIBS IBDP Programme
The International Baccalaureate Programme is currently the most valued internationally-recognized high school program in the world. SIBS has been officially authorized to offer IBDP. Through IBDP, SIBS is ready to catapult our students into the upper echelon of world-renowned colleges and universities.
SIBS IBDP Curriculum follows the IBO's IBDP curriculum design: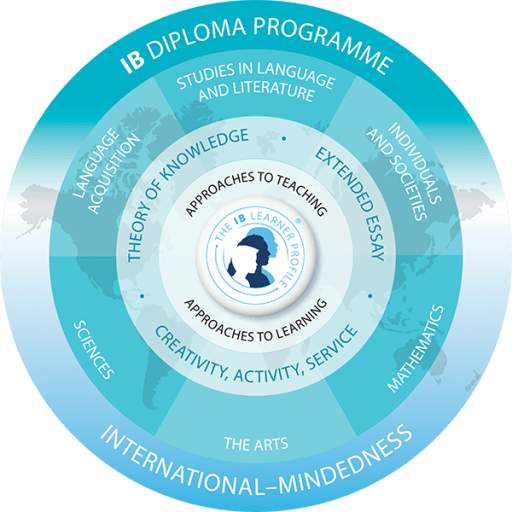 Planned IBDP Courses:
Group 1: Studies in Language and Literature (first language fluency in reading, writing, and speaking)
English A Literature: SL & HL

Chinese A Literature: SL & HL



Group 2: Language Acquisition (previous language study required)
Group 3: Individuals and Societies
History: SL & HL

Economics: SL & HL



Group 4: Experimental Sciences
Biology: SL & HL

Chemistry: SL & HL

Physics: SL & HL

Computer Science: SL



Group 5: Mathematics
Mathematics - Applications & Interpretations: SL & HL

Mathematics - Analysis & Approaches: SL & HL



Group 6: Arts
Other IB Courses /Programs offered:
Theory of Knowledge

Extended Essay

Creativity, Activity and Services

Course offerings vary by year based on enrollment.


SL: Standard Level
HL: Higher Level